PV Customs Broker is a full service Customs broker, air freight forwarder and international trade consulting firm based in Puerto Vallarta Mexico. We specialize in helping individuals and people travelling to Mexico as well as small, mid-sized and even large businesses ship their non dangerous goods to and from Mexico via Puerto Vallarta, Guadalajara, Cancun, Laredo, Manzanillo, Reynosa, and Los Cabos Mexico. We can assist you in all aspects of your international trade, ensuring your goods reach their destination on time and in good condition. We can handle all your shipping needs from your location all the way through Mexican Customs, as well as from Mexico to anywhere in the world.

Here is a list of Solutions that we can offer you when you think about shipping into Mexico. If you have a Convention and need to import Materials, we can help you, if you need to get your family pet in or out of Mexico, we can help you, if you need to transport human remains or ashes in or out of Mexico, we can help you! We have years of experience dealing with Mexican Customs. If you bring your freight in via air, boat, truck or car we can help you! If you find something that is not listed here, please call us and we will try to help you out as best we can. In other words, this list does not limit our services or solutions, it is just a general idea of how we can help you. If you have questions please call us!
| | |
| --- | --- |
| | Available Monday - Friday 10am-7pm Saturday 10am-3pm |
| | |
| --- | --- |
| | Friendly & knowledgeable staff |
| | |
| --- | --- |
| | Complete, customized solutions |
| | |
| --- | --- |
| | Every shipment is our top priority |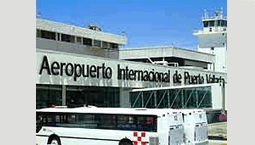 If you are planning on shipping any goods to Mexico and Fedex, UPS or DHL tell you that they can get your goods to you overnight or within a few days without using a broker, you must use caution, as most of the time, most cargo or goods may have to go through a Customs Clearance and you will need a Customs Broker to liberate your goods! We offer a complete service package usually for less than what Fedex, UPS or DHL charges, and if you opt to go through one of the courier services and do require a Customs Broker, you may end up paying twice or more than the amount you may have been charged as well as any duties, taxes and storage that Customs may charge you while they hold your good in storage.

We can provide service over a 24 hour period, if your shipment or cargo arrives after hours our employees will stay to receive your shipment for as long as it takes. Same goes for jobs that take longer than expected. All after hour jobs do carry a surcharge however the job will get done!

PV CUSTOMS BROKER - Main Office
Av. Francisco Medina Ascencio 8060
Interior #7
Colonia Villa Las Flores
Puerto Vallarta, Jalisco MX
48335
Call us @
from US: +1.956.525.4264
Mexico: +52.322.209.2901
Mexico: +52.322.209.2191
Mobile: +52.1322.145.1848
Mobile: +52.1322.100.0346